Selecting the right wattage of a power supply is very simple. You just need to know the wattage rating of the meter tape you buy and its length. Multiply the given wattage by the number of meters of tape and add a reserve of 10%. In this way, we get the required power of the power supply.
Let's assume that we need a power supply for a 5-meter-long piece of SMD 3528 300 LED tape, which has a power of 4.8 W per meter. The calculation will be simple:
(5 m 4.8 W/m) 110% = 26.4 W
Important. The power supply can be stronger, but never weaker than the calculated voltage. In the above case, we can use a power supply of 30W or more (60W, 150W, etc.).
Of course, the wattage of a power supply is the wattage that results from the output voltage and the current—solving voltage drop issues and providing savings on installation costs in the process.
View 24vdc Power supply
Power supply 24V DC outputs 100W 4.16A (DC) pulse controlled, stabilized, waterproof.
This power supply has high IP67 protection, inside is fully sealed, which makes it waterproof for outdoor use. Its housing is resistant to mechanical damage. It can be used indoors and outdoors. A maximum of 20 m of 300 LED strips or 10 m of 600 LED strips is sufficient. Thanks to the built-in cables, connecting the power supply is easy and fast. Each has a length of about 15 cm.
Email us for Prices, in-stock – order soon
Don't see your filter?
Contact Manufacturer for Product Categories. Custom output voltages are available by OEM. Let us know what you need. To see items that ship to a different country, change your delivery address. Serving our customers since 2011, contact us Feedback Compliance and Restrictions right now.
RGB LED strip and its features
This is a technologically advanced luminaire that can emit light of different colors as needed. As a rule, we can choose exactly the color we like from the entire color palette – this is the meaning of the RGB designation. However, mixing light colors requires the strip to have the appropriate driver that allows us to manage the modes. Any LED strip, even monochrome, requires a sufficient power supply – due to modern technology, specially selected power supplies are used here. They reduce the voltage of 230V AC that flows in our installations. For LED strips, which have a nominal voltage of 230V, the power supply is not required, but most of them have about 12V.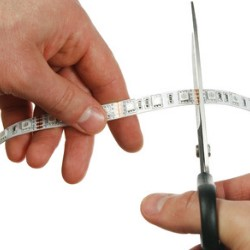 Safety & Compliance
What should be included in our DALI circuit?
For the circuit to work properly, there must be at least 3 devices connected to our network. The devices in the network are as follows: DALI controller – the device that sends the commands to our system, this is called MASTER.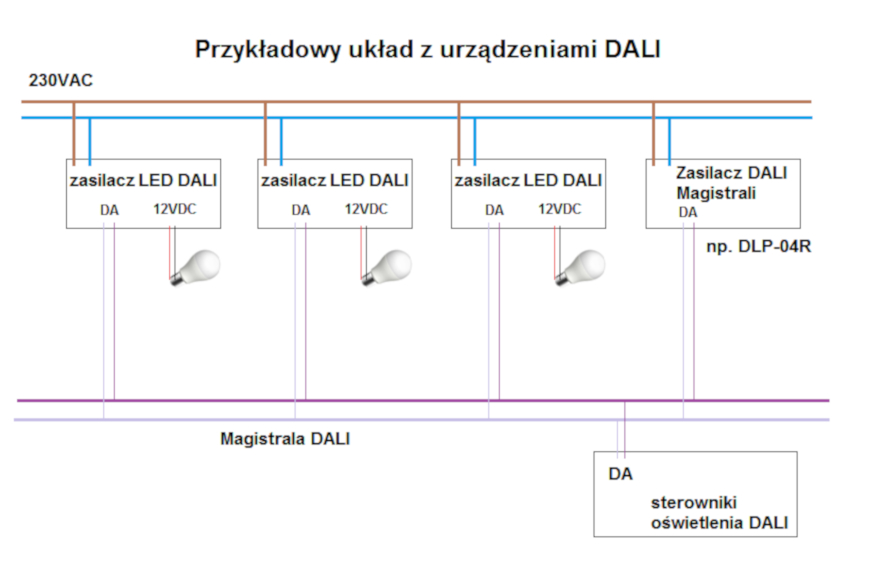 Instructions for connecting the LED strip
The order of connection of the LED strip itself
1. 24vdc power supply –> 2. 24vdc LED strip

The order of connection of the LED strip and the driver
1) 24vdc Power supply –> 2) 24vdc Controller –> 3) 24vdc LED strip

How do I connect the 24vdc wires?
Connect the wires according to colors. You can solder them or connect them with a die.