Plastic waterproof led power supplies.
Outdoor Power Supply, Waterproof Plastic LP Type. Power range from 12W to 150W, High efficiency with sufficient power
2 hours 100% full-load burn-in test before shipping; OVP, OLP, OTP, and short circuit protection programmed
plastic case ultra-thin; CE ROHS FCC certified
Power: 12W 20W 35W 60W 100W 120W 150W
Input voltage: 100-240V
Output voltage: 12V 24V
Slim waterproof led power supplies for LED signage.
Power: 20W 30W 40W 50W 60W
Input voltage: 100-240V
Output voltage: 12V 24V
Where are LED Power supplies used?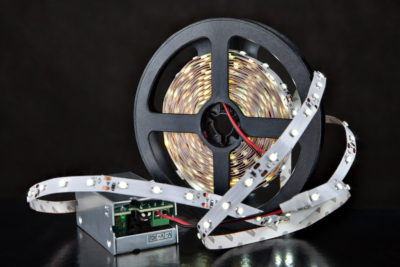 Lighting with an LED strip can have both a practical and decorative function. LED strips work well as lighting for selected areas, such as the kitchen, dressing table, and desk. Undoubtedly, a practical application is also the lighting of passageways, such as a hallway or stairs.
Light-emitting diodes are also suitable for room decoration – with their help, we can illuminate elements such as a suspended ceiling or an alcove, creating a unique atmosphere. Using them in a bar, a glazed bookcase, or a dresser with a stained-glass door looks very decorative.
What are LED strip lights?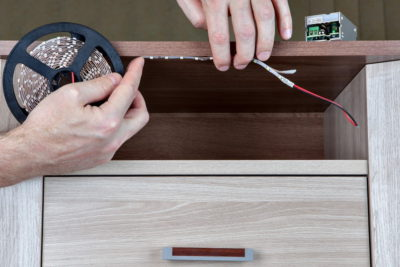 The functioning of LED light sources is based on the phenomenon of electroluminescence. Light-emitting diodes are used to manufacture lighting applications, LED light sources, and flexible strips. The latter is in the form of a plastic strip with luminous dots, which can be easily applied to almost any surface, straight and curved. Modern light-emitting diodes can emit light of any color, so we can choose the right type of tape for a particular need. LED strips, as already mentioned, are characterized by their flexibility and ability to adapt to different types of substrates. Application of the tape is simple, thanks to the self-adhesive back and the ability to cut it with scissors.
LED Driver use for LED architectural lighting installation
Architectural lighting fixtures can be made in different technologies and used for different purposes.
Constant current drivers Specification:
Power: 3-5W/4-7W/8-12W/12-18W/18-25W
AC input side: 85-265V
Frequency: 50-60HZ
DC output Current: 300 ± 5% mA
This LED driver can be used for halogen lamps, ceiling lamps, lighting panels, etc.
Short circuit protection, voltage protection, overcurrent protection.
With high quality and durable performance.
Warning:
Due to the difference between different monitors, the picture may not reflect the actual color of the item.
Dimmable power supply
Indoor Dimmable power supplies
Triac dimmer
AC side 100-240V
Outdoor Dimmable power supplies