Plastic waterdichte led voedingen.
Buiten stroomvoorziening, Waterdicht Plastic LP Type. Vermogensbereik van 12W tot 150W, Hoog rendement met voldoende vermogen
2 uur 100% inbrandtest bij volledige belasting vóór verzending; OVP, OLP, OTP en kortsluitbeveiliging geprogrammeerd
plastic behuizing ultra-dun; CE ROHS FCC gecertificeerd
Vermogen: 12W 20W 35W 60W 100W 120W 150W
Ingangsspanning: 100-240V
Uitgangsspanning: 12V 24V
Slanke waterdichte led-voedingen voor led-signage.
Vermogen: 20W 30W 40W 50W 60W
Ingangsspanning: 100-240V
Uitgangsspanning: 12V 24V
Waar worden LED-voedingen gebruikt?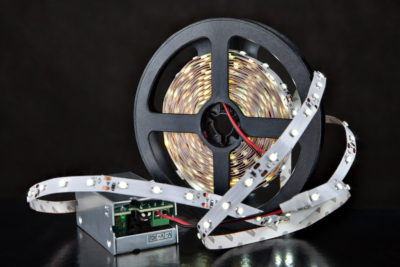 Verlichting met een LED strip kan zowel een praktische als decoratieve functie hebben. LED strips werken goed als verlichting voor geselecteerde gebieden, zoals de keuken, kaptafel en bureau. Een praktische toepassing is ongetwijfeld ook de verlichting van doorgangen, zoals een gang of een trap.
Lichtdioden zijn ook geschikt voor kamerdecoratie – met hun hulp kunnen we elementen zoals een verlaagd plafond of een nis verlichten en zo een unieke sfeer creëren. Het gebruik ervan in een bar, een beglaasde boekenkast of een dressoir met een deur in glas-in-lood ziet er zeer decoratief uit.
Wat zijn LED-strips?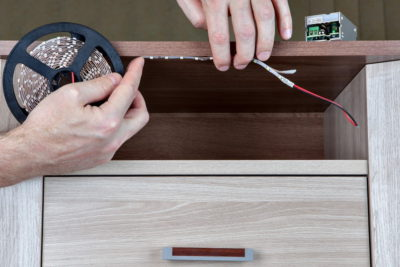 De werking van LED-lichtbronnen is gebaseerd op het verschijnsel elektroluminescentie. Lichtgevende dioden worden gebruikt voor de vervaardiging van verlichtingstoepassingen, LED-lichtbronnen en flexibele strips. Deze laatste is in de vorm van een plastic strip met lichtgevende stippen, die gemakkelijk kan worden aangebracht op bijna elk oppervlak, recht of gebogen. Moderne lichtgevende diodes kunnen licht van elke kleur uitstralen, zodat wij het juiste type tape kunnen kiezen voor een bepaalde behoefte. Zoals reeds gezegd, worden LED-strips gekenmerkt door hun flexibiliteit en hun vermogen zich aan te passen aan verschillende soorten substraten. Het aanbrengen van de tape is eenvoudig, dankzij de zelfklevende achterkant en de mogelijkheid om het met een schaar te knippen.
LED Driver gebruiken voor LED architecturale verlichtingsinstallatie
Architecturale verlichtingsarmaturen kunnen in verschillende technologieën worden vervaardigd en voor verschillende doeleinden worden gebruikt.
Constante stroom drivers Specificatie:
Power: 3-5W/4-7W/8-12W/12-18W/18-25W
AC ingangszijde: 85-265V
Frequentie: 50-60HZ
DC uitgangsstroom : 300 ± 5% mA
Deze LED-driver kan worden gebruikt voor halogeenlampen, plafondlampen, verlichtingspanelen, enz.
Kortsluitbeveiliging, spanningsbeveiliging, overstroombeveiliging.
Met hoge kwaliteit en duurzame prestaties.
Waarschuwing:
Door het verschil tussen verschillende monitoren, kan het zijn dat de foto niet de werkelijke kleur van het item weergeeft.
Dimbare voeding
Dimbare voedingen voor binnen
Triac-dimmer
AC-zijde 100-240V
Buiten dimbare voedingen