Read the installation guidelines for the LED light product you are using and choose a Constant Voltage driver/power supply rated greater than your needs.
Dimmable power supply with DIM 2in1 slim 5A 60W CRS-60-12V
Professional LED DC power supply with built-in dimming function. Used both indoors. CRS-60-12V, is designed for supplying diodes with 5A conduction current and maximum output power up to 60W. Current power supplies depend on their output voltage on a constant value of the supply current. Offers a 3-year warranty to protect. This dimming power supply works perfectly. If the same product is no longer available, a product of equal value may be substituted. Provides consistent dimming with no minimum load required
5 item(s) Style, Dimming, Input Voltage, Output Current, Output Voltage, Wattage, Mode, IP Rating, Narrow your choices
Series 60W-300W LED Power Supply TRIAC Dimmable
LED strip lights
Luminous flux – expressed in lumens (lm) – is a measure of the brightness perceived by the human eye. With incandescent bulbs, most of us use watts (W) to describe the brightness of the light. With the popularization of LED lighting, luminous flux has become the new standard for describing light brightness. Choosing the right LED strip is crucial because it determines the light you get from it.
Different projects require different brightnesses to achieve the desired effect. We advise choosing a brighter strip than you anticipate and using a dimmer. Below will help you on how to choose the right light output to achieve the desired effect:
Accent or mood lighting – 350-1000 lm/m
Under-cabinet lighting – 600-1200 lm/m
Workplace lighting (shorter source distance) – 920-1400 lm/m
Workplace lighting (longer source distance) – 1000-1500 lm/m
Indirect lighting in bedroom/hotel/car/ hall – 600-1650 lm/m
Industrial lighting / signage / lamp replacement – 1500-2850 lm/m
Below is a picture of some of our products, along with the luminous flux they emit: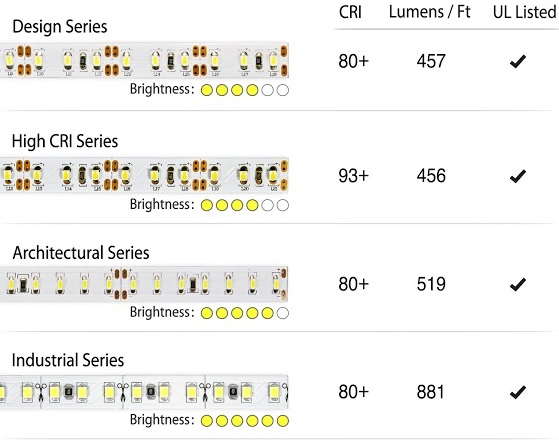 – 12-volt LEDs – LED tape needs a 12VDC LED power supply to run. This will require an AC/DC transformer for home use, and low voltage wiring. It makes wiring the strips at home much safer. LED lighting installations. Rechargeable batteries also output DC, so you can easily power LED strips.

Series No.
Water
Level
Size(mm)
Weight
(KG)
AC input
(V)
DC output
(V*A)
Power
(W)
CRS-60-12/24T
IP20
230*50*30
0.35
100-240V
12V/24V
60W
CRS-100-12/24T
IP20
230*50*30
0.35
100-240V
12V/24V
100W
CRS-150-12/24T
IP20
287*50*30
0.50
175-240V
12V/24V
150W
CRS-200-12/24T
IP20
287*50*30
0.50
175-240V
12V/24V
200W
CRS-250-12/24T
IP20
287*50*30
0.50
175-240V
12V/24V
250W
CRS-300-12/24T
IP20
287*50*30
0.50
175-240V
12V/24V
300W
Installation of LED strip lights – a practical guide
LED strips are increasingly being used in the arrangement of our interiors. They are used most often as supplementary lighting and find their application above kitchen worktops, in false ceilings, or around wall decorations, which we want to emphasize the uniqueness of the wall. In this article, we will indicate the differences between the various LED strips, explain how to properly install them, and hint at what additional elements will be necessary for their proper operation.
Install Guides
300 LED 3528 – the number 300 indicates the number of LEDs on the roll, the tape is used as a decorative illumination, for example, illumination of false ceilings, stairs, furniture, recesses, consuming 4.8W/m; below we present models of color LED SMD tapes with IP65 and IP68 protection degree: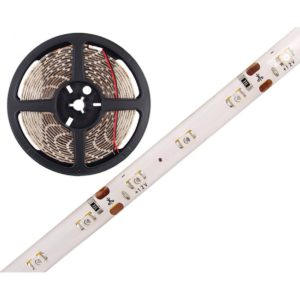 600 LED 3528 – on a 5-meter roll there are 600 diodes, which generates consumption at the level of 9.6W/m, we can use this type of tape as decorative lighting, as well as additional lighting
150 LED 5050 – the tape is also used as decorative lighting, where the diodes are spaced less frequently (30 diodes per running meter), they are three times more efficient than 3528 LEDs, power consumption is about 7.2W/m
300 LED 5050 – one of the most efficient types of strips available on the market, characterized by the power consumption of 18W/m and luminous flux of 1300lm (for comparison, the classic 100W bulb emits about 1500lm). With this type of strip light, it is worth using dimmers to adjust the power of lighting;
LED strips differ not only in performance, but also in the degree of protection. For home applications and spaces that are not susceptible to moisture and flooding, the tape with a standard degree of protection IP20 is sufficient, but the outdoor applications, facade lighting requires protection level IP65 and higher.
Depending on what effect we want to obtain for the lighting we can choose from tapes that emit white light (warm, neutral, and cold), RGB color tapes with predetermined color or with the possibility of control as well as RGBW, a combination of the two previous solutions in a single diode.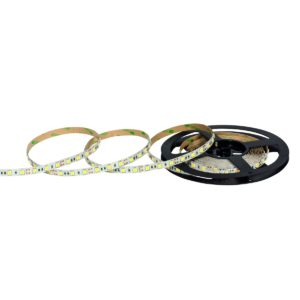 We have over 20 product experts with over 12 years of experience designing and assembling countless headsets, they can be your sturdy backbone.