Read the installation guidelines for the LED light product you are using and choose a Constant Voltage driver/power supply rated greater than your needs. Project Support, Let our dedicated team help you plan your next project
Dimmable power supply with DIM 2in1 slim 5A 60W CRS-60-12V
Professional LED DC power supply with built-in dimming function. Used both indoors. CRS-60-12V, designed for supplying diodes with 5A conduction current and maximum output power up to 60W. Current power supplies depend on their output voltage on a constant value of the supply current. Offers a 3-year warranty to protect. This dimming power supply works perfectly. If the same product is no longer available, a product of equal value may be substituted. Provides consistent dimming with no minimum load required
5 item(s) Style, Dimming, Input Voltage, Output Current, Output Voltage, Wattage, Mode, IP Rating, Narrow your choices
Series 60W-300W LED Power Supply TRIAC Dimmable
What kind of LED strip lights chooses utility or decorative?
The number of LEDs on the tape and their color affect whether the resulting light will serve us to work or instead will relax us. Therefore, when choosing a LED tape, one should first determine where the strip light will be mounted and what role in the room.
Looking for utility lighting brightness, let's choose a tape that generates more light, such as the Design Light Premium tape generates 100% more light than traditional LEDs.
With decorative tape light, you can choose a color of light other than traditional white, such as red or green. For indecisive people or those who like changes in the environment, we recommend the ribbons with RGB light color, which allow you to change the color of light using RF (radio) and IR (infrared) remote controls. RGB, the colors obtained from the sum of 3 colors: red, green, and blue.
Project Support Let our dedicated team help you plan your next project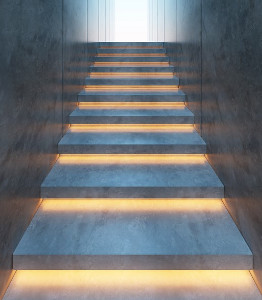 – 12-volt LEDs – LED tape needs a 12VDC LED power supply to run. This will require an AC/DC transformer for home use, and low voltage wiring. It makes wiring the strips at home much safer. LED lighting installations. Rechargeable batteries also output DC, so you can easily power LED strips.